News
Posted on: March 11th 2020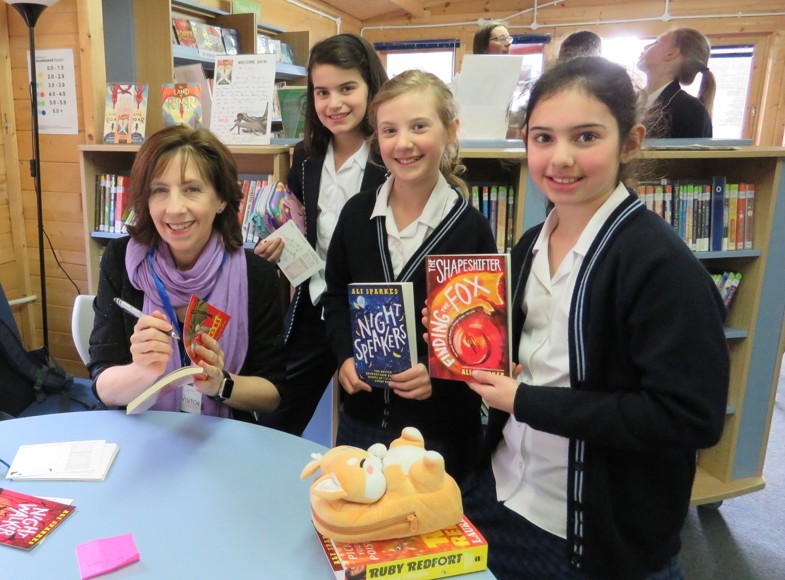 Feltonfleet didn't just do World Book Day – we did World Book Week!
At its core, World Book Day is a registered charity whose aim is to give every child and young person a book of their own. It is a celebration of authors, illustrators, books and, most importantly, it is a celebration of reading.
We began with an amazing book fair - an opportunity for adults and children to choose books to share together which raised over £850 for the school libraries.
On Monday, we welcomed author Serena Hassan to the Pre-Prep. The children enjoyed listening to "The Tap Dancing Pigeon of Covent Garden" and joining in with the sound effects.
World renowned Blue Peter Award winning author Ali Sparkes came into the Prep school on Tuesday to share her experience of becoming a writer, inspiring the children that one day they too could be an author. It was a fun talk with plenty of time for the children to ask questions and get books signed.
On Wednesday we held our Harry Potter Day. The day saw the children create a Wizarding World newspaper, concoct spells using Latin and design their own Hogwarts world tying in with their current topics of Rainforests, Japan, Romans and Chocolate. Break time snacks included Butterbeer and Hagrid's Rock Cakes. The day culminated in a Quidditch match complete with Quaffle, Bludgers and Golden Snitch in the form of beach balls, and hoops (hula-hoops) held by teachers. The game proved so popular by the pupils that we are considering introducing it as a Boarding staple!
On the same day, we also welcomed author, Claire Luther back to Pre-Prep to share her new series of dog stories "Little Paws".
World Book Day on Thursday saw the pupils - and teachers, fully embrace the theme, dressing as a wonderful array of book characters, including Mary Poppins, Romeo and Juliet and the BFG. In the afternoon, the whole of Pre-Prep enjoyed a 'The Tiger Who Came to Tea'-themed tea party, where a very naughty tiger turned up and tried to eat everyone's sandwiches! A storytelling session and creative breakout session followed.
Thank you to Librarian, Mrs Burnside for creating such opportunities for amazing memories. We are already looking forward to World Book Day 2021!
See our School Gallery page for more images