Our Vision and Aims
Feltonfleet is a community where individuals really matter - a core belief which shapes all we say and do.
The vision that lies at the heart of this exceptional prep school is to be an outstanding 3-13, co-ed, and day boarding school. Feltonfleet strives to deliver a holistic curriculum that values the whole person, nurturing individual gifts, talents and abilities and equipping children for life in the future. We aspire to create a happy, family-orientated, respectful, and vibrant community with a sense of inclusion and belonging. This is underpinned with an exceptional pastoral care framework to ensure every child has dignity, purpose, and opportunity.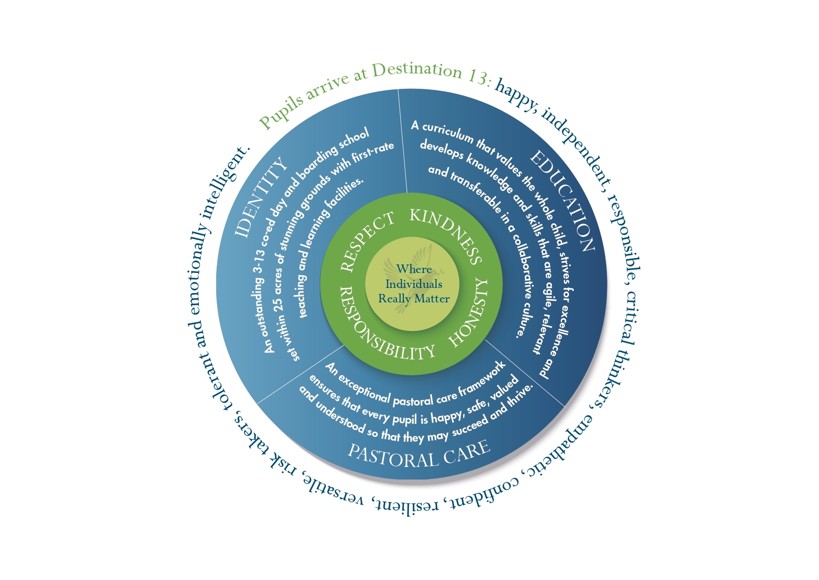 Our keys aims are:
To provide an outstanding education at each stage of the 3-13 learning journey so children can discover their own strengths and passions
To ensure that all children are nurtured and challenged, relative to their ability, to make excellent personal and academic progress.
To celebrate and embrace diversity and difference
To listen and respond to the Pupil Voice
To ensure that children are very well prepared and progress to a well-suited senior school
To enable children to reach Destination 13 as happy, independent, confident, resilient, empathetic, tolerant and emotionally intelligent young people, equipped to make a lasting contribution at their senior schools and in their subsequent lives.