Charities
At Feltonfleet we are extremely proud to be a community that supports a local and international charity each year and the Year 8 Charities Committee works hard to lead a programme of fundraising activities.
International Charity – Feed & Read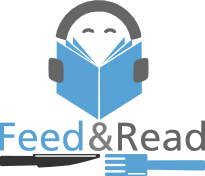 Our international charity is Feed & Read working in rural areas of South Africa and is managed by John Vaughan–Davies, our Head Groundsman and his brother. Please do click on the image to visit the website for a closer look at their work.
The aim of Feed & Read is to educate and equip rural and urban Africans in small scale agricultural production, improving food security, job creation and skills development with a particular focus on education and youth empowerment. Feed and Read monitor and track every aspect of the project allowing feedback to donors as to how their funding is being used and helping ensure that the funding has the best chance of helping small scale farmers to become self-sustainable, helping alleviate poverty in the process.
Local Charity – Home-Start Elmbridge
Home-Start Elmbridge is an independently run family support charity that works with local families who are experiencing a wide range of disadvantages such as poor mental or physical health and physical or learning disabilities. It also supports children living in lone parent families and those whose parents are struggling to cope for a variety of reasons including bereavement, postnatal depression, social isolation, low income, poverty and debt, and subjects of domestic abuse, of parental drug or alcohol dependency. Any family can be referred to Home-Start for support, as long as there is at least one child under the age of five.
Last year, pupils, lead by the Charities Committee and supported by the Friends of Feltonfleet and staff members, raised an amazing £43,000 for charity through a calendar of events, from cake sales and mufti days, to Design Technology produce sales and summer fairs.