School Ethos
Our ethos is based upon the three areas of Positive Living, Positive Learning and Positive Leading.
Positive Living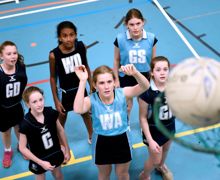 Positive Living begins with identifying and understanding our four core values of honesty, responsibility, respect and kindness.
These are our community's fundamental beliefs and the principles we consider to be worthwhile and desirable. It is about teaching children to flourish emotionally, socially, spiritually and physically. This is essential in developing a child's sense of well-being, nurturing their resilience, self-esteem, sense of respect for others and a sense of social responsibility. At Feltonfleet we encourage pupils to enjoy both their learning and their childhood by celebrating who they are as individuals and not just what they achieve.
In order to create opportunities for relaxation and reflection so that our pupils can grow in resilience and flexibility, we have lesson time devoted to encouraging pupils to be still and quiet, to learn to handle difficult feelings and emotions, and to cope with stressful situations more easily. It is a way of looking after mental health by giving young minds space and time.
We encourage children to discover their strengths, including character traits like kindness. We show them how to master challenges and overcome frustrations by developing a more optimistic growth mindset and to realise that there are some things that they just can't do YET, but in time will be able to conquer. Importantly, we teach and show our pupils how to adopt an attitude of gratitude and seek opportunities to spread kindness through their actions.
Positive Learning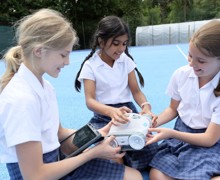 Positive Learning is an approach that centres on making visible to the pupils the key attributes of an effective learner so that the children can understand areas they may need to develop to become better learners themselves.
Alongside this we also try to instil a growth mind-set, where challenge is embraced and failure is seen as an opportunity to learn and where children understand and believe that their skills and understanding can be developed through dedication and hard work.
Pupils are encouraged to challenge themselves, reflect on their learning, investigate, use resources, think, collaborate and persevere.
Positive Leading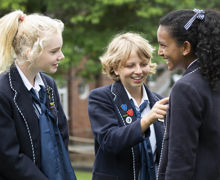 At Feltonfleet leadership is not a title but is a behaviour.
Like Positive Living leadership begins with identifying and understanding our four core values so that leadership is grown from the inside out with a sense of moral purpose. We believe that nurturing children's sense of responsibility and willingness to lead and 'serve' others is a key element of preparing children to become productive and considerate citizens in the wider world. Every child is a citizen of the school and as such is expected to take joint responsibility for looking after the school. Our expectations of the children increase over time and there are many citizenship tasks that the children undertake at different ages.
It is important for our pupils to experience leadership opportunities during each stage of their learning journey, from Pre-Prep through to Year 8, so that they can learn to build relationships within teams, define their own identity and develop effective communication and interpersonal skills. We believe that the more leadership is encouraged, the more it flourishes. When pupils take ownership of their own learning and have greater roles within school decision making it has a positive impact on their capacity for learning success.
Pupils at Feltonfleet have the opportunity to experience leadership in the following ways:
Formal and informal leadership positions

The challenges of learning and risk taking

Opportunities to achieve success with friends and peers in the classroom, on sporting fields, in the choir and on the stage

Showing appreciation for beauty, culture and endeavour in artistic enterprises

Striving to embody the Feltonfleet Way and the School's four core values of honesty, responsibility, respect and kindness.
Upper School (Year 7 & 8) Leadership Programme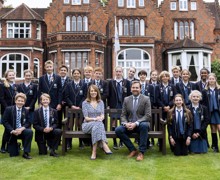 In Years 7 and 8 we encourage our senior pupils, as the school's role models, to widen their responsibilities across the school and take on leadership roles to assist in the smooth running of the school. This includes training for specific roles (e.g. becoming peer mentors), or applying for positions of responsibility that they feel passionate about.
These include:
becoming School Prefects, Digital Leaders, Performing Arts Prefects, Librarians

becoming Peer Mentors, helping younger children to organise games and solve conflicts at break times and lunchtimes

becoming members of the Charity or Eco Committee

becoming a Section Leader or Sports Captain.
We are confident that our Upper School leaders make a lasting impact when in post, set exactly the right example to the younger pupils and are involved in important decision making. We expect our senior leaders to consistently meet high standards of politeness, courtesy, dress, attendance and punctuality as well as work as part of a team and listen carefully to the thoughts and feelings of others.