Upper School
A More Mature Approach
Years 7-8 | Ages 11-13
Leadership | Responsibility | Decision-making | Adventure | Socialisation
The final stepping-stone marks the conclusion of the Feltonfleet experience, which for many pupils culminates in applications for scholarships at their senior schools.

Academic rigour is at the core of everything we do, through a combination of the ISEB Common Entrance examinations (in English, Maths and Science) and the Prep School Baccalureate (PSB) curriculum.
Unlike many other schools, we very much value pupils continuing to do the things they love – Art, Music, Drama, Design and Technology, Digital Learning, P.E. and Games and these subjects continue right through Years 7 and 8.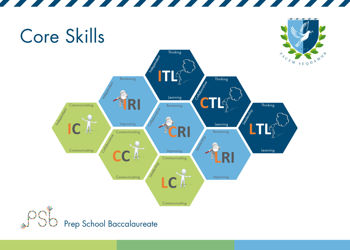 In the Upper School pupils begin to follow the Prep School Baccalaureate (PSB) curriculum, which emphasises the importance of developing the core skills of thinking and learning, reviewing and improving and communicating and how these are manifested independently, collaboratively and in terms of leadership. In developing these skills pupils will be far better prepared for their future learning and living. There is a strong academic tutorial system where the core skills are taught and pupil progress is reviewed and targets set.
Alongside their academic preparation, pupils flourish in assuming wider responsibilities within the Feltonfleet community, from taking meaningful leadership roles to representing the school at the highest level in sporting, creative and academic spheres. As the Upper School pupils mature and take on further leadership opportunities, they are rewarded with their own Upper School Common Room, a purpose built space set within the school grounds, created, owned and managed by our Year 8 pupils.
Our Upper School 1-2-1 iPad programme emphasises personalised learning, heightened organisation, creative productivity, extended collaborative possibilities and effective communication. Pupils learn to differentiate digital tools which creatively demonstrate their knowledge and understanding, and to exploit those which support their individualised learning pathways here at Feltonfleet. Our values of Responsibility and Respect sit at the heart of our Upper School iPad Programme, elements we believe are vital in any authentic programme of digital citizenship.
The Enrichment provision, the Leonardo Lectures and annual academic symposiums with partner schools, offers exciting opportunities for academic and personal development. Individuals can challenge themselves and develop resilience through pursuing a wide variety of interests.
As their Destination 13 journey concludes, pupils cultivate a mature approach to learning, confident in making independent decisions. Above all they feel a sense of security and belonging that proves indispensable throughout their lives. They have become the best version of themselves.