News
Posted on: September 13th 2019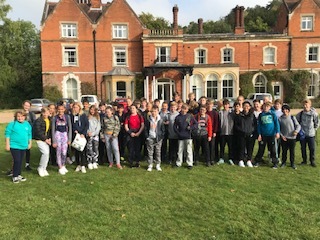 On Tuesday 10th September, 43 Year 8 pupils travelled to Juniper Hall and the River Tillingbourne to collect data for their Common Entrance Coursework.
Pupils were investigating changes made to a river from the source to the mouth. As a result the boys and girls visited three sites along the River Tillingbourne ; Crossways Farm, Abinger Hammer and Gomshall.
At each site the students collected data regarding the 'width', 'depth', 'flow velocity' and 'wetted perimeter' of the river bed. A few pupils got a little wet but they all dried off quickly in the glorious sunshine.
A good day was had by all.