News
Posted on: January 27th 2020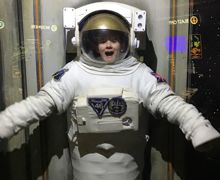 On Monday 27th January Year 6 blasted off for a day of exploration and technology at Winchester Science Museum and Planetarium.
The museum houses dozens of hands-on exhibits covering a wide range of topics in science. After an initial exploration, the pupils were treated to a show in the Planetarium where they were able to zoom across the whole Solar System from the comfort of their chairs.
This was followed by an excellent workshop based on light, lasers and the use of telescopes to view structures in space.