News
Feltonfleet gives the gift of Christmas for Elmbridge children in need
Back to News
Posted on: December 17th 2019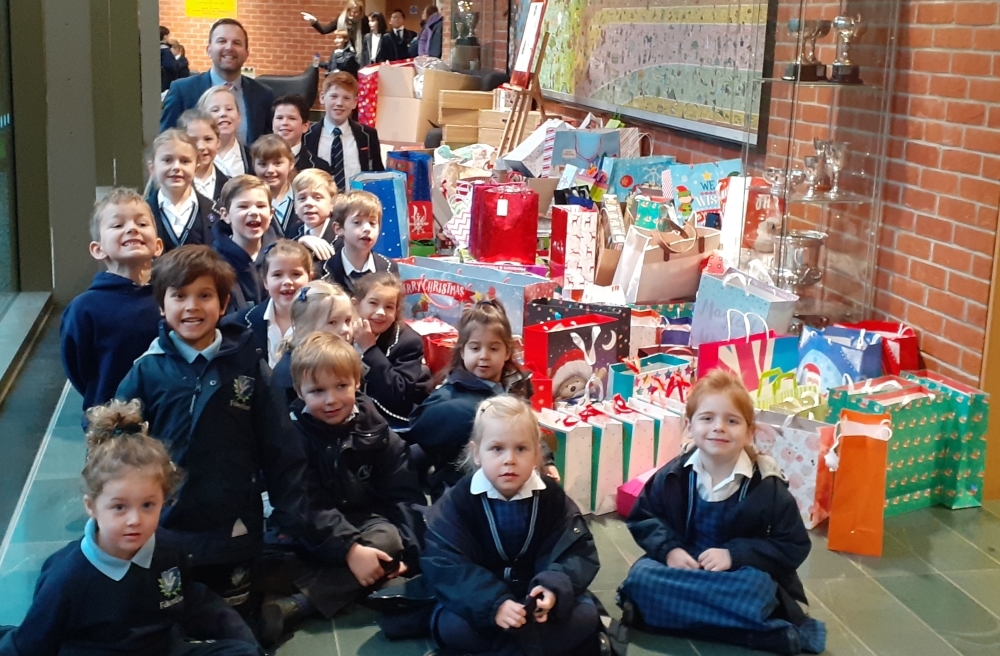 Feltonfleet has teamed up with Oasis Children's Charity to support their work with vulnerable families in the local area.
Pupils and families were inspired to give their support, following a visit to the school by Caroline Edwards, the charity's founder, and Graham Farmer, a Trustee of Oasis. Between them, they highlighted the plight of many adults and children who suffer the effects of domestic abuse, and the hidden poverty in the streets around our school. Graham discussed the reasons for his involvement in the work of the charity and gave the pupils an idea of how they and the school community could help Oasis support disadvantaged families.
Deputy Head, Ewan Carradine, said, "We were blown away by the work that Oasis do in the local area to support families who are in crisis. We feel a social and moral responsibility to take action, not only as the charity selected by Friends of Feltonfleet, but because we have an incredible community which has a huge capacity to make a difference. We are making short and long term plans to work in partnership."
The School's support began with a Christmas Drive to collect 400 gifts for children in need and 80 Christmas Hampers for families who rely upon foodbank donations so that they can enjoy a Christmas Dinner at home.
As the term drew to a close the pile of gifts in the school Reception grew higher and the target of 400 gifts was exceeded. In addition, £3,255 was raised towards the Christmas Hampers.
We would like to say 'thank you' to our Feltonfleet families for their amazing generosity and we look forward to continuing our partnership with Oasis and supporting our wider community.