News
Success in our first home fixture on the new 25 yard Shooting Range
Back to News
Posted on: December 10th 2019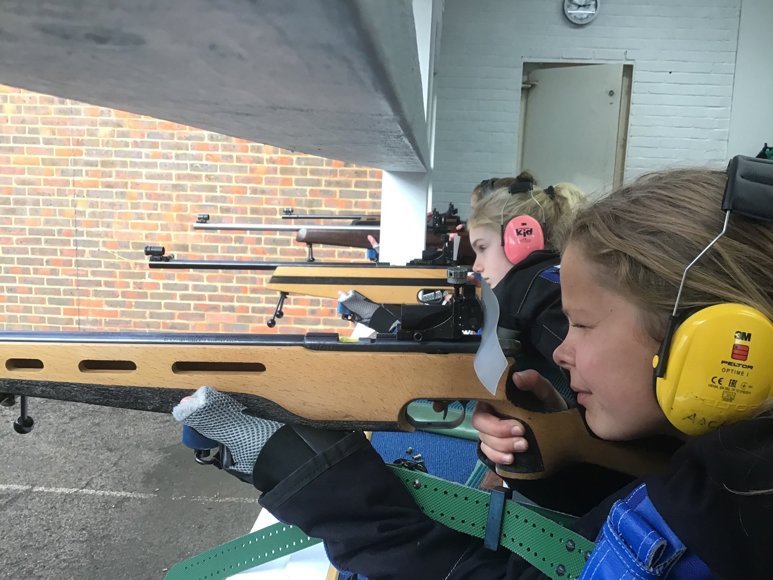 Feltonfleet has for some time secured a reputation as one of the leading Target Rifle Shooting Preparatory Schools in the country. However, we have recently made a substantial investment in our facilities, by upgrading our .22 range to a 25 yard range of competition standard that enables us to compete on equal terms with our rivals. The addition of five yards to the range allows us to host competitions on home ground, the first of which took place on Saturday 30th November.
The new range has also inspired further commitment and participation in shooting, and these were factors contributing to the standards seen in the match against the visiting Sedbergh School Junior Team from Cumbria. We fielded ten shooters in the U14 Competition, split into an 'A' Four, 'B' Four and a Junior Pair. Our top Four, Charlie S - Captain (98), Henry O'C (92), William K (94) and Aaron P (external) (95) totalled 379 out of 400 against Sedbergh's 345. The 'B' Four, led by joint-Captains Annabel F (94), Tabitha B (92), Imogen M-W (92) and Lexie H (90), produced a joint score of 368 against the opposition's 308. Lexie (90), as the youngest shooter, joined Tom C (81) to form the Junior Pair, who then achieved 171 out of 200 to win the Junior Pairs by one point. That left the Reserve Match, when we put Aaron P (95) against the Sedbergh Captain, who improved her score by five points to take this match by two points. Overall, Feltonfleet scored 918 against a Sedbergh score of 823.
The afternoon ended with expressions of thanks and two very impressive speeches from the Feltonfleet Captains, Charlie S and Annabel F. The competitors were also thrilled to discover that the five times Commonwealth Gold Medallist and Queen's Prize Winner, Dr Parag Patel, was in attendance. He was very happy to show his medals and talk about his success, proving a real source of inspiration to the teams.
We are confident that the increased investment and focus on Shooting at Feltonfleet will provide a wonderful platform from which these youngsters can continue to reach the highest levels.
Major (Rtd) Hylton Adcroft
Shooting Master