News
Posted on: April 23rd 2019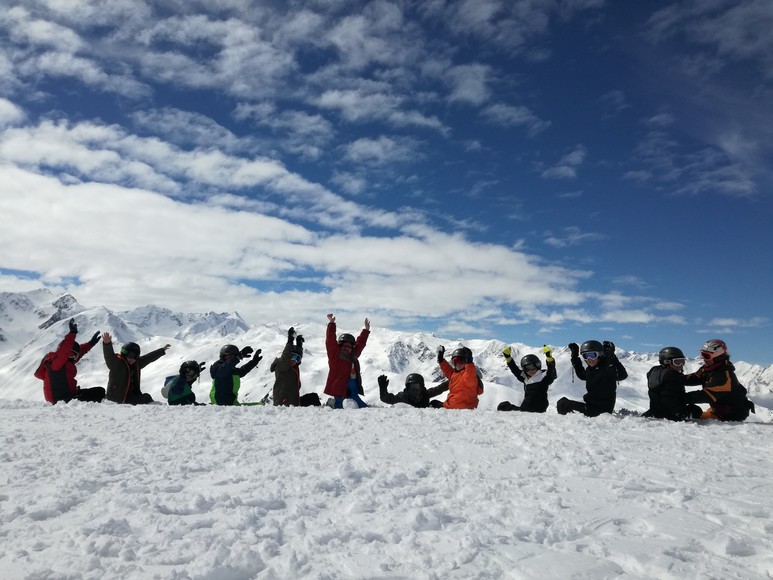 Over the first week of the Easter Holidays 51 members of the Feltonfleet community, including 46 children and five staff, travelled to Axamer Lizum in Austria for the school ski trip. Throughout the week we skied, jumped, fell, swam, shopped and played, all with glorious blue skies and great snow.
We enjoyed some great skiing during the week. In our group we had a whole range of abilities. For some this was the first time they had ever put skis on, then there were those who have skied regularly before. It was wonderful to see each group making progress through the week. Watching the beginners working on their snow plough stopping on the first morning to seeing them ski down using some parallel turns on the final day was amazing. Both intermediate groups were zipping around the mountain, working on technique, enjoying the fun run and gaining confidence throughout. Our advanced group showed some impressive skills through the week and a few of them even rivalled the staff for their jumping skills in the snow park!
Away from the slopes there was also plenty of fun to be had in our down time. Each evening we had a different activity to take part in. At the hotel we had a scavenger hunt one evening, a quiz night (the staff team didn't win) and a candlelit walk through the local woods followed by hot chocolate. We also travelled down the valley for two evenings. The first took us to the nearby swimming pool, where we found an amazing facility with outdoor river rapids which the children had a great time playing in. We also travelled to the nearby city of Innsbruck where we were able to go shopping, picking up souvenirs for loved ones at home as well as some ice cream!
We all had an amazing time. The children were constantly amusing, displaying great manners and taking responsibility for themselves brilliantly. They were a credit to themselves and the school. Another successful ski trip!
More images can be found on the School Gallery page.
Feltonfleet Parents can read the Daily Blog and see more photos of the trip on Firefly via this link (password required)