News
Feltonfleet pupils 'Speak out. Stay safe' with the NSPCC
Back to News
Posted on: February 18th 2019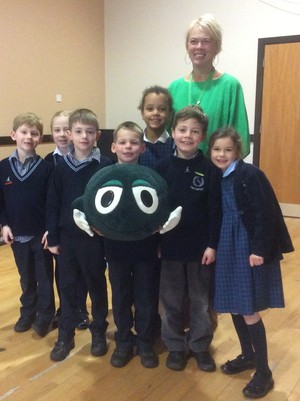 On Thursday 14th February, we welcomed representatives from the NSPCC who delivered presentations and workshops for our pupils in Reception through to Year 6.
The charity's 'Speak out. Stay safe' campaign aims to equip children with the knowledge and understanding they need to stay safe from abuse and neglect. With the help of the 'Speak out Stay safe' mascot, Buddy the speech bubble, the pupils were taught to speak out if they are worried, either to a trusted adult or by calling Childline.
The following day, ahead of the half-term break, we held a Mufti day, with pupils and staff being invited to 'Go GREEN for BUDDY', in exchange for a voluntary donation. Over £1,000 was raised which will go towards supporting the critical work done by the NSPCC. Thank you to the whole school community - parents, pupils and staff - for their amazing support and generosity!