Announcements
"Excellent" - ISI Inspection Report September 2018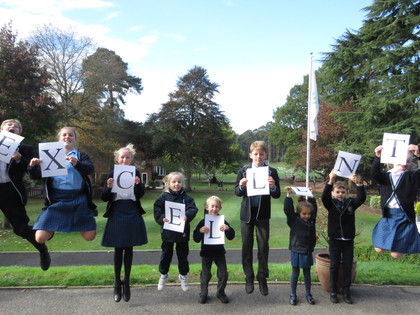 Our school community is celebrating another glowing Inspection Report following the visit by the Independent School Inspectorate (ISI) in September.
The team of Inspectors awarded Feltonfleet the highest possible grade of "Excellent" in both categories, assessing the quality of the pupils' academic and other achievements and the quality of pupils' personal development. In addition, the school was judged fully compliant in all regulatory areas.
ISI's key findings were:
"Pupils of all ages and abilities, including those with special educational needs and/or disabilities, make excellent progress over time, and levels of achievement are high."
"Pupils' attitudes to learning are excellent. They demonstrate independence and are highly successful collaborative learners."
"All pupils throughout the school, both day and boarding, successfully live up to the school's core values of honesty, responsibility, respect and kindness, demonstrating these qualities in all they do."
Headmistress Shelley Lance commented, "We are delighted that the ISI Inspection Team managed to capture the essence of Feltonfleet and that the report is a true reflection of all that is special and inspiring about our pupils and learning community. It also serves as a fitting endorsement of the commitment, diligence and highest professional standards of the Staff team that underpins these outstanding findings".
Read the full ISI Inspection Report here.